Thomas Boyle, PE, PMP, PSP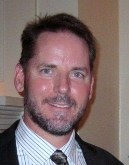 Our principal founded the firm in 2004, after 19 years of project management experience as an employee and partner in shipbuilding, engineering, and construction-services companies. A common thread through that experience was the overriding importance of team-focused planning and preparation – followed by decisive action – to achieving objectives. Tom was eager to share it with others.
Tom started the firm with an eye toward staying close to home in the Southeast, coaching youth baseball and soccer (football), and never missing a family or school event.  That outlook was revised as children grew up and client needs carried him from continent to continent.  He spent the next dozen years primarily engaged on project management and project controls assignments, consulting on large projects throughout the world.
Tom is active on the Planning and Scheduling and Decision and Risk Management Subcommittees of AACE International (formerly the Association for the Advancement of Cost Engineering) and is a Fellow of the Project Management College of Scheduling.  In addition to regularly presenting at conferences several times a year,  Tom  writes about project management issues – mostly related to project schedule analysis and control – at his blog.
As the first imperative in maintaining a work-life balance, Tom is passionate about his work. He also enjoys spending time with his family, hiking, backpacking, scuba diving, disc golf, and the rare opportunity to travel for fun.
Take the time to deliberate; but when the time for action arrives, stop thinking and go in. – President Andrew Jackson